Who we are…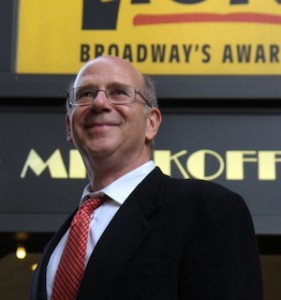 Our experience in a continuing asset of diverse projects and venues (on Broadway, off-Broadway, Tours, Regional Theater, Theme Parks, Special Events, Cruise Ships, Las Vegas, Pigeon Forge, Symphonies, Spectacles, Theater Management, China and Farms) gives us the ability to merge parts of one industry into another.
It is that ability which typically provides the spark to many TSP projects to be recognized as 'pushing the wall' or 'taking it to the next level'
. TSP prides itself in being an extremely unique producing and general management company able to reach out to extraordinary resources in order for each project to receive its own distinctive level of creativity. 
Strategically, we explore shows and events that provide one-of-a-kind opportunities. We are motivated to pursue cross-cultural experiences and search for new ideas and new expressions notably in China and other foreign lands. Bringing audiences closer to a product, a belief or an experience through the art of storytelling is the wheel in the wheelhouse.
Consulting
TOWN SQUARE PRODUCTIONS enjoys the role to support the creative development and to apply a critical path to the production process. In every type of venue and live entertainment platform, TSP has first-hand experience to meet a clients' needs through creative thinking and listening, open collaboration, problem solving and execution of details.
"Mere words can't express how much I appreciate all your hard work, dedication, patience and persistence on the KaTonga show. You are to be greatly commended for assembling such an impressive team of expert associates to assist us in this new genre of theme entertainment. Thank you for blending your creative vision with ours."
"In my life, I know there will never be a truer friend or a stronger partner. You made history, you believed with your whole heart, and you gave to all of us the power to believe in ourselves, that anything was – indeed – possible."
The team you brought together from the outside and within us, created something that is special.  Something we have never done before.  Something our guests will remember for a longtime.  Something that makes us very proud. And you should be very proud as well.  Congratulations on an award-winning show!"
Thank you for changing my life forever! You're an inspiration"