I enjoyed by December directing in China and as every show turns into a family, patient even if they only speak Mandarin
. So I thought I would share with you this year's holiday family!
Santa was a bit more mean than usual…and wore blue! Also note that he pulled around the gold reindeer, rather than the reindeer pulling him.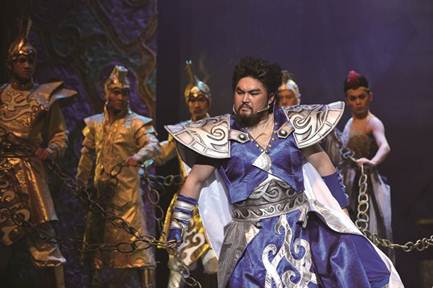 Mrs. Clause was calm and cool in gold!
Little Boys and Girls were so worried Santa may not stop by their house…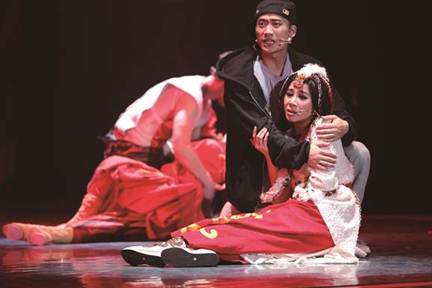 But the Qinghai Kunlun Mountain rockettes came by to cheer us all up.
so we all had a fine Christmas after all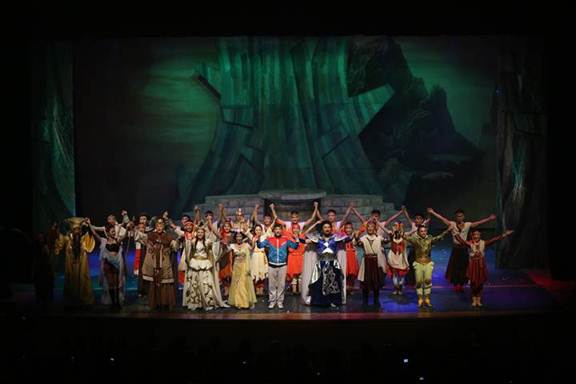 If you have any doubts about that Christmas tale…I will spin that there is another called Kunlun Myth: GongGong, King of Water, battled with XiWangMu, the Queen Mother of the West who wished to rebuild the Heavenly Pillar that connected heaven and earth. MeiDuo, princess of village on Kunlun Mountain, met a Beijing boy named Dengfei and together they fell in love, conquered evil, rebuilt the Pillar and restored what else…….
Peace on Earth!
Merry Christmas from Beijing!
????
??????
Don