WALKING' BROADWAY is now certified EXCELLENT!
After another year of five-star reviews, gushing testimonies and shout-outs to our wonderful guides,  Walkin' Broadway has been awarded the TripAdvisor 2014 Certificate of Excellence.
Walkin' Broadway is the Times Square Alliance Official Walking Tour of Times Square, co-Produced by Town Square Productions' own Don Frantz and WQXR Radio personality Elliott Forrest
. Here's to another year of certified excellence!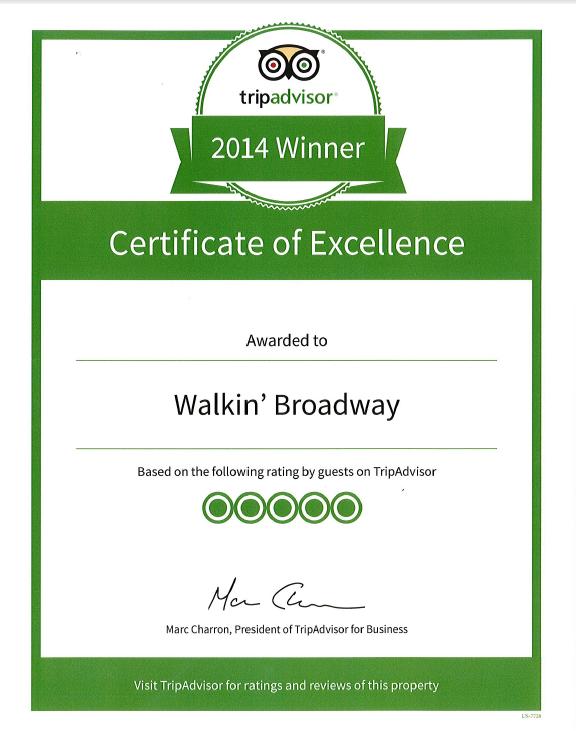 https://www.facebook.com/WalkinBroadway